COMPANY PROFILE
As an internationally trusted and respected medical service provider, MISSADENA offers a range of medical and related services, meeting the highest global standards for expats, foreign dignitaries, hotel guests and casual tourists staying in in all regions of Russia and neighboring countries: Georgia, Armenia, Каzakhstan, Uzbekistan, Tajikistan, Moldova, Belarus,Kyrgyzstan etc.
An individual approach, reliable providers network, close attention to any detail and high quality of rendered services are our main criteria.
Our 24-hour international medical services include: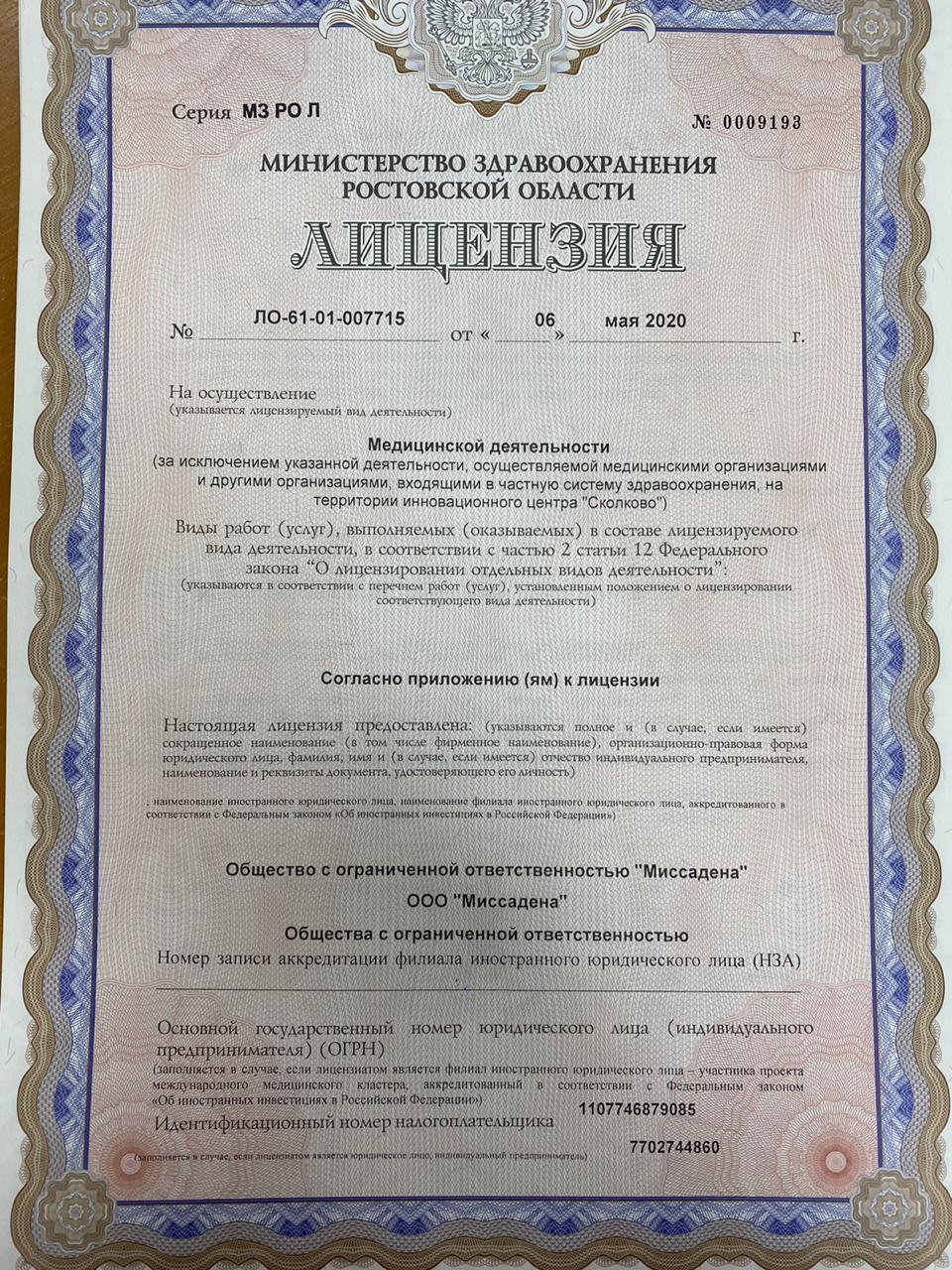 • Medical assistance: Emergency and Ambulance service throughout Russia and neighboring countries , including the organization of Emergency hospital admission to the best points of medical excellence in Russia and abroad, medical transportation and maintenance.
-Меdical transportation and Evacuation by regular flights, Air or ground ambulance too
• Concierge services related to medical issues.
- Funeral services
• A 24-hour medical advice by phone and information support.
The specialists of our team are highly-skilled professionals, who have got serious training in the leading international insurance and assistance companies. Our physicians, nurses, coordinators speak English, French, German, Spanish, Georgian with experience in Europe and the USA. Our medical staff, comprising a group of experts in various fields of medicine, are fully capable in providing immediate attention to your members with regards to minor or major medical emergencies.
Along with arrangement of healthcare services for Russian and international insurance companies, we offer a special cost-containment service, which means optimization of medical expenses. That is the reason why many international insurance companies choose MISSADENA as a Third Party Administrator (TPA) in Russia.
We offer our clients personal smart solutions which are available in real-time, around the clock, around the world. With quality of care and service as the main criteria, MISSADENA excels in meeting all client expectations.